Athletics
Table Tennis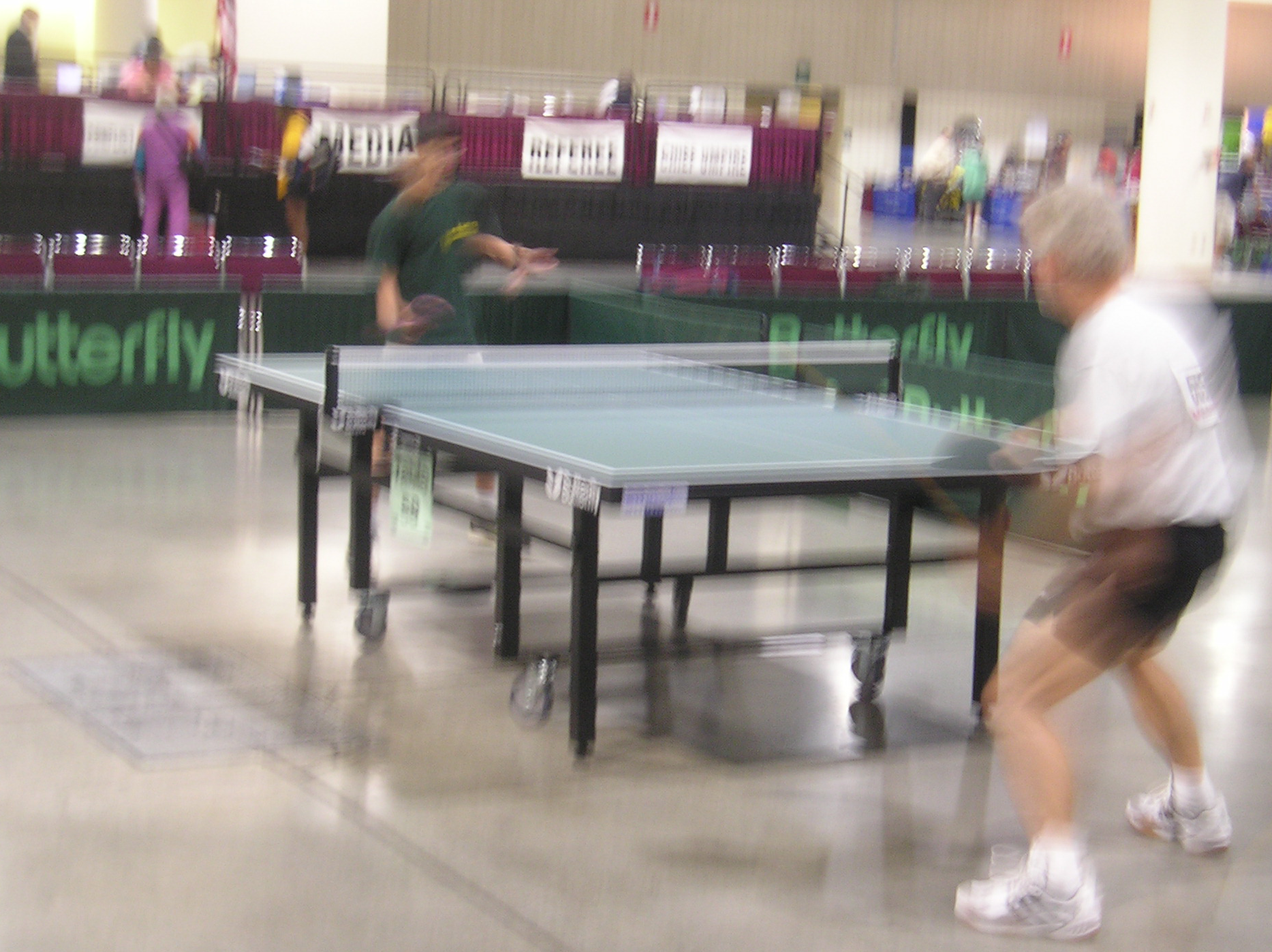 Me at a tournament in Fort Lauderdale, FL
Table tennis is the only athletic sport in which I ever officially competed. Since we had a table tennis table at our house, I gained interest in the sport very early on, but I didn't compete in my first USATT ranked match until June of 2000, when I was almost 9. Sometime in middle school I joined the South Park Table Tennis club where I was coached on correct form and play. Since both my father and grandfather enjoyed playing table tennis, I was never denied an opportunity to play a practice game at home. All in all I competed in 14 USATT recognized table tennis competitions. My most notable accomplishment was making it to the semi-finals, at the age of 12, in the PA state championship for juniors aged 18 or younger (search for "Seshadri" to view my tournament history).
Tennis
As a high schooler, the sport I played the most was tennis. I joined the tennis team as a sophomore, and even competed at local tournaments and clinics at a nearby racket club, Club 4 Life. By my junior year, I was typically playing number one or two singles on the junior varsity team, and occasionally played doubles on the varsity team as well. Although I haven't played much since high school, I helped my fraternity win the first place intramural tennis award for our division at CMU during my freshman year.
Racquetball
I picked up racquetball during my junior year of high school, and instantly fell in love with the sport. The thing about racquetball is that even if the players have very little skill, as long as they have about the same level of experience, games are enjoyable. I played somewhat regularly in high school, but didn't play with any consistency until college. At CMU, I'm part of the racquetball club, and get in the booth as much as I can with my friends as well.